Quick Blu: Rage Against the Machine: Live at Finsbury Park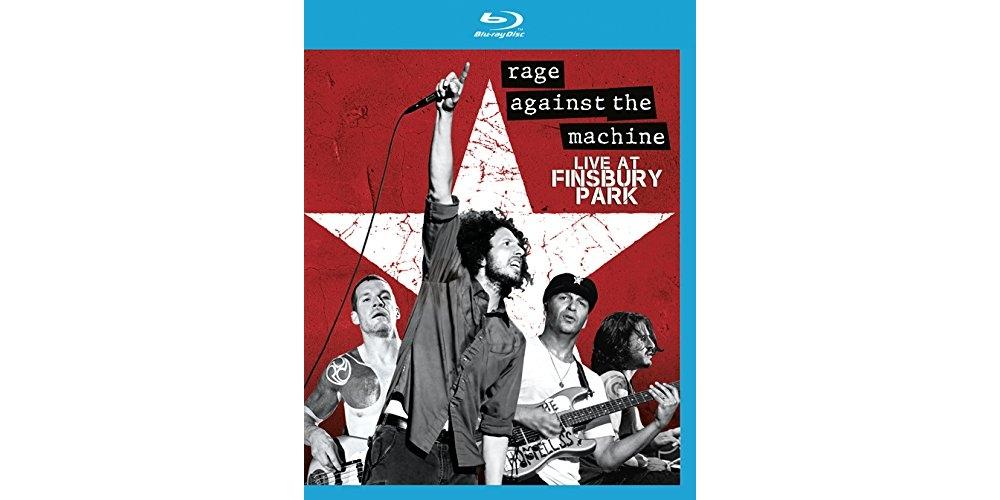 The Concert
It's Rage peeps. Seriously, do they need any explanation or introduction? If you need one, you're in the wrong spot. They sound amazingly on point and quite excellent (Bill and Ted Reference #1) for being out of the game for quite a while. The concert is loud, proud and rude. Yep, not one for the family to gather round on an Autumn night. Regardless, a solid track list and an excellent concernt overall. CHECK THESE OUT:
1) Testify
2) Bombtrack
3) People Of The Sun
4) Know Your Enemy
5) Bulls On Parade
6) Township Rebellion
7) Bullet In The Head
8) White Riot
9) Guerrilla Radio
10) Sleep Now In The Fire
11) Freedom
12) Killing In The Name
The Video
Meh. It looks ok for a recent concert but it's not going to the top of the list of "Best Looking Concert Blu-rays". So? The video is servicable and looks good but not fantastic. Either way, you are hear for the sound and experience right? RIGHT?! Well..
The Sound
The DTS-HD MA 5.1 sound track is where it's at. It was rocking the office and in the process, annoying many within the reach of the blistering percussion and De La Rocha's (HOT!) vocals. This isn't a perfect audio track but it's up there and Rage fans, myself included, will be extremely happy. KIlling in the Name of is the track we all love and it absolutely blisters and crushes everything else on the disc. YUM!
Final Verdict:
Seriously, it's Rage. It's a Blu-ray. Any questions? Buy it.


Digital Hippos Recommended