Review: Gila Gaming Mouse

It's a creature! It's a monster! No, it's Gila from GX Gaming! And yes, it is a superhero in it's own right. This ultra mouse has found a special place in my heart and I will love until my last days (or until something better comes along).
Design 
Perhaps the most impressive feature of the Gila is it's aesthetics. It is black with red accents that give a very intimidating  appearance which is exactly the sort of look GX Gaming has mastered. The logo lights up as well as, two lights at the bottom, the scroller, and two lights at the top. The lights at the top are shaped like the eyes of a little evil creature that will bite of your hand if you mess with it, which only adds to the intimating factor. But, what are the color of the lights you ask? Well, let me feed you my hungry little baby birds; all the lights can be customized! That's right, any color you desire can be achieved in the very easy to use software that accompanies the mouse. You can also customize the macros(8 easy to reach buttons), sensitivity, speed, scroll speed and a bunch of other complex goodies. Oh and you can set individual profiles with individual settings to match all the different games you play. This makes for the most personalized gaming mouse I have ever seen.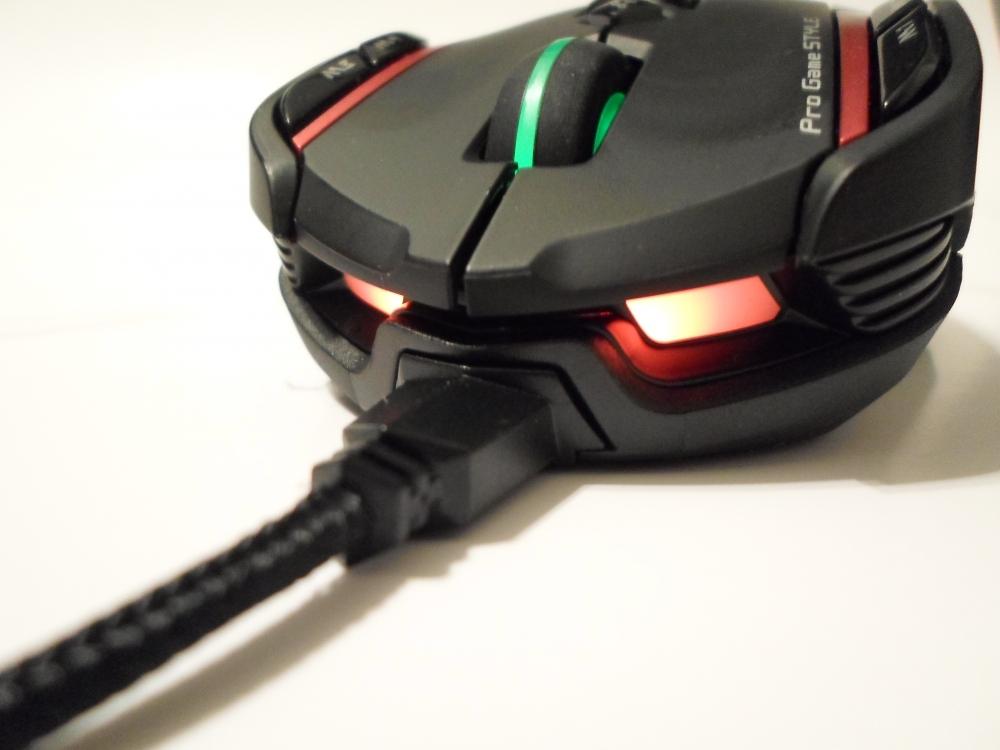 "Ssssss"  That's the sound I imagine it making. 
Features/Specs. 
This little mouse has quite a whopper of features so I'll just dive right into it. 1.8 meter braided cable with gold plated USB, on board memory to keep profiles saved, rubberized design to enhance control, angle snapping (raises cursor enhancement at high speed), up to 72 macros in 6 game profiles, 8200 dpi gaming core, customizable gaming user interface which can customize pretty much everything, and finally 6 4.5g adjustable weights! Yes, you can even customize the weight on the little guy making the perfect feel.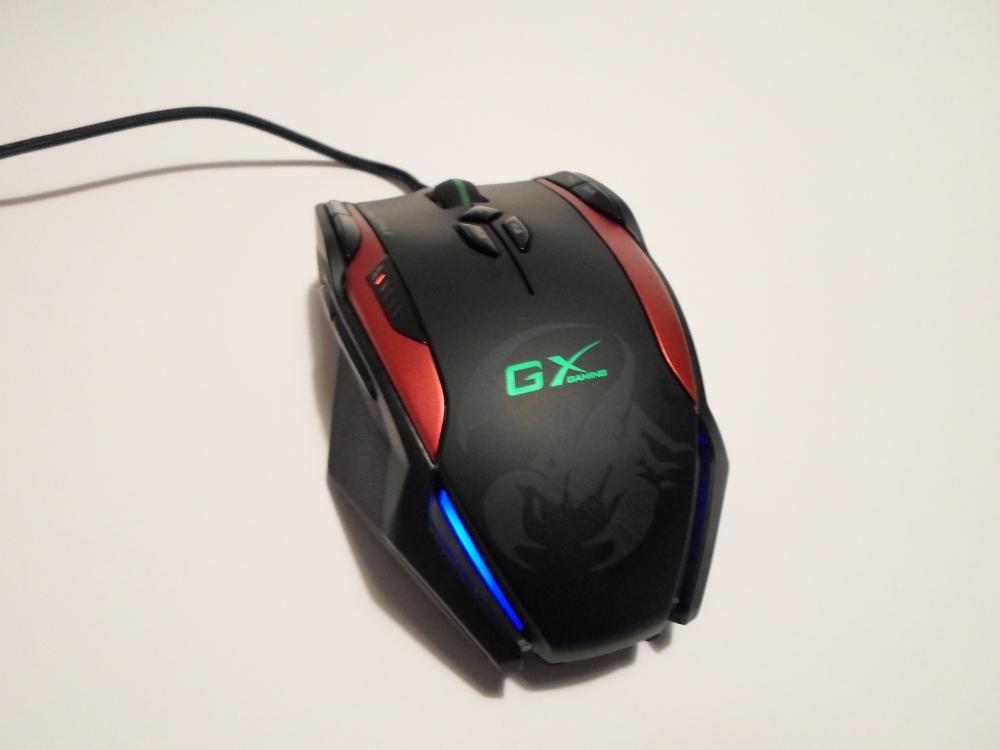 Sleek and simple. What more could you ask for?
Conclusion I'm going to wrap this up in three simple words; Gila is amazing. Hands down the most personalized mouse I have ever seen. I love being able to personalize items to suit my exact needs and the Gila accomplished this perfectly without giving up any of the features you'd expect from a high end gaming mouse. Well done GX. Well done indeed.